ARBY'S CLASSIC: Knox Catholic will be making its first visit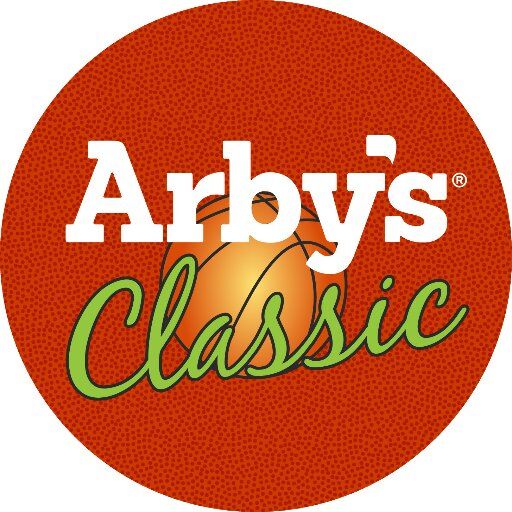 It took a year longer than Michael Hutchens would have liked, but Knox Catholic will finally make its Arby's Classic debut next week in Bristol.
"This is the first time we have ever been," said Hutchens, who is coaching his 33rd and final season with the Irish. "We got invited last year, but COVID knocked it out. Last year was the first time we have been invited. We are excited about it."
Knox Catholic will open the 38th annual Arby's Classic on Dec. 27 against Union, the defending Class 2 state champions in Virginia. The Irish will be tough to beat in a field that is much the same.
"It is just a great historical tournament for this part of the state," Hutchens said. "Some of the other teams around town have been and we are looking forward to coming. B.J. [Edwards] has got some relatives up there so it is something that will be good for us. There are some good teams, this is a real good field too."
Leading the way for the Irish (7-2) are a pair of 6'4 guards who Hutchens will put against anyone in the state, and even beyond, led by Edwards, who has committed to play at Tennessee. He delivered his usual production in an 82-67 win over Knox West on Friday, contributing 16 points, 13 boards and nine assists in front of a packed gymnasium.
"He is a once-in-a-generation player. He is just athletic, smooth. I don't think people realize how good he is," Hutchens said. "He is unselfish, he makes other kids better. He would just as soon have 10 assists and 10 rebounds than score. He just runs the team, and his defense is what I think really sets him apart. He really gets after it on defense."
Add junior Blue Cain, a highly-touted prospect who had 25 points, including four crowd-pleasing dunks for the Irish against Knox West. Among his many suitors are Tennessee, Virginia Tech, Wake Forest and more.
"He is 6-4 with about a 39-inch vertical jump. He is shooting 45 percent on the year from 3. He is for real," Hutchens said. "He is a tremendous downhill player to the basket and defensively. Right now our two leading rebounders are B.J. and Blue. They are both averaging over 7 rebounds a game as guards. His upside is out of this world."
That isn't all. Six-foot Yesan Warren has started 34 straight games for the Irish.
"B.J. and Blue and Yesan are about as physical of guards as you will see. Yesan is only 6-foot, but he is the fourth leading rebounder on the team," Hutchens said. "His hands are strong, his lower body is strong. NAIA schools really like his defense, ballhandling and we are just real high on him, especially defensively. He has improved offensively as time goes on."
Six-foot-7 freshman Deondrea Lindsey is averaging eight points and five rebounds a contest, while senior Presley Patterson is a 3-point specialist and smart defender, who likes the spotlight, as he proved in the state championship game victory over Briarcrest Christian in 2020.
"Presley was a sophomore and he was the player of the game in the state championship," Hutchens said. "He hit five 3s over [current Tennessee freshman] Kennedy Chandler."
There are no egos on the Irish, according to Hutchens, who is pleased with how they accept their roles.
"Each one of them plays a role. Yesan is an elite college level defender. Him or B.J. gets the other team's best player every night on the perimeter," he said. "The other night when we played at Memphis Bartlett. B.J. guarded Amarr Knox who is apparently committed to Memphis with Penny [Hardaway].
"B.J. held him to one field goal, and it was a dunk right at the end of the game when pretty much the game was over."
Despite all that talent, Hutchens has been saddened that COVID hasn't allowed his squad to be seen by large crowds. They finally did against Knox West, and definitely will next week in Bristol.
"Our kids play good when there is a crowd, whether it is for them or against them and that is what all the kids like on all teams," Hutchens said. "You want a crowd. With this COVID stuff the last two years, it has been almost a shame with the team that we have that it has cut down our crowds the last couple of years."
"All our kids, the opponents and us, they want to play in front of a crowd, that is what they have worked for."
Knox Catholic is tournament tested, with its lone defeats coming in Memphis against East (by 5) and Bartlett (by 6). The Irish can score big, having reached 72 points five times this season, but can also win ugly, defeating Memphis University School 48-45.
"We can play a lot of different ways. We can run, we went down to Memphis and ran with them and played Memphis East and Memphis Bartlett. Both games went down to the last 30 seconds," Hutchens said. "MUS, we kind of had a knockdown, drag-out halfcourt game with their big post inside. They are a real good defensive team.
"We can play halfcourt and fullcourt. You have got to be able to play both to advance in the tournament at the end of the year."
That competition is what drew Knox Catholic to pursue an opportunity to play in Bristol.
"That is why we went to Memphis, that is why we are coming to Arby's," Hutchins said. "We are going to the Dr. Pepper Classic down in Chattanooga and play Sunrise Academy from Kansas at the end of the year. On Martin Luther King Day we are going to Atlanta to play Norcross, who has won the state there in Georgia 6A six or seven times.
"We want competition, that is the only way you are going to get better is go play somebody."
This is the last season for Hutchens, who has spent 40 years on the sidelines, and his replacement has already been picked, former Knox Catholic and current Belmont performer Luke Smith.
"It is just time. Forty years is a lot," he said. "I am pretty happy. I feel like I am leaving the program as strong as it can be, it is one of the top programs in East Tennessee, if not in the state as a private school.
"One of my former point guards, one of my beloved players who I have had since he was 7 years old is taking over. I couldn't be any happier."
Perhaps his opinion would be changed with one more state championship at the end of the season.
"It would be great," Hutchens said. "It is a tough thing to do in this league we are in, but we will give it everything we have got. That is our goal."
Get local news delivered to your inbox!