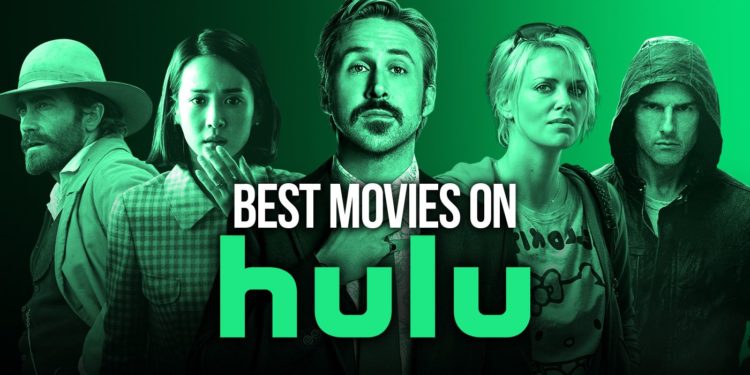 I've always had such a weird relationship with Hulu.  Due to Disney's majority ownership of the streaming service (courtesy of its acquisition of Fox a few years back), it's always felt like the superfluous "adult" arm of the Disney streaming empire… something that has become more and more vestigial now that Disney+ offers Mature Content filters and decidedly non-child friendly options like the formerly Netflix-housed Defenders series (such as Daredevil, Jessica Jones, Luke Cage and The Punisher).  Even so, Disney IS slow to diversify their main brand's streaming options, and Hulu has long been the exclusive streaming home of such prestige labels as Neon (Parasite, Nomadland) and Searchlight Pictures (Little Miss Sunshine, Juno).  So while its days are certainly numbered, and its niche in the current streaming landscape is increasingly finite, it remains one of the best streaming services on the market by simple virtue of providing subscribers with high-end, wide-ranging and, most importantly, exclusive movie and TV options.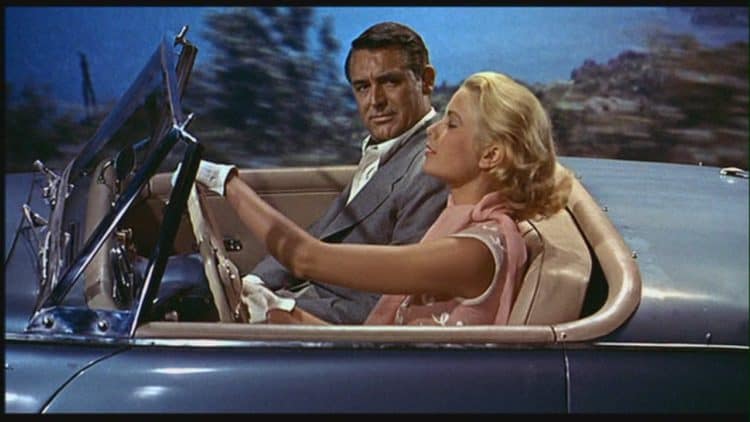 " width="750″>
To Catch a Thief (1955)
Often dismissed as a "lesser Hitchcock" and passed over for the likes of Rear Window (1954), Vertigo (1958), North by Northwest (1959) and Psycho (1960), this star-studded crime caper nevertheless has a lot to offer to the modern viewer.  True, it lacks quite the panache of Hitchcock's classier works, nor the go-for-broke zeal of his more sordid affairs, but it nonetheless stands out as a tightly crafted and thoroughly pleasant yarn in the vein of a retro Ocean's Eleven (2001) or Studio Era Now You See Me (2013).  If you've seen all of the usual suspects when it comes to this particular director, this is the next logical direction to take your viewing; and, being a Hitchcock joint, it can't help but be a thrilling way to spend an afternoon.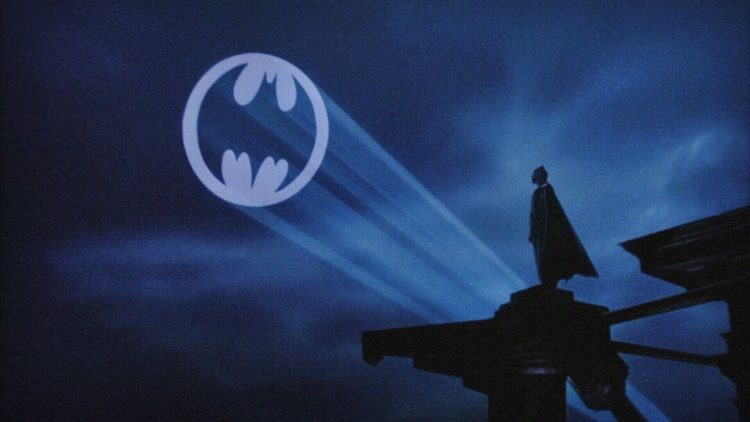 " width="750″>
Batman (1989)
For as perennially popular as the character has proven to be since he first graced the pages of Detective Comics #27, the character has had a rocky shelf life on the big screen.  Oh, don't get me wrong, his movies have always managed to print their own money, and many of them have been certifiable classics in their own right, but so much of the bulletproof image of Batman seems to be coasting on fumes these days: propelled forward on nothing more than name recognition and just how much money Warner Brothers has been willing to throw at the problem in the past.  The latest franchise installment, simply titled The Batman (2022), is a perfect example of this generational problem with the character.
It's actually kind of a remarkable cultural item when held up against the eccentricities of the franchise's first foray into feature films: Tim Burton's 1989 Batman (no "The").  It certainly doesn't always hold together perfectly in the ways that you would hope it would (the world's greatest detective doesn't seem to be doing all that much detecting in his movie, Burton is content to fill out the villains with stunt-cast A-listers to somewhat mixed success, Batman himself feels like a secondary character in his own movie and the larger narrative seems much more interested in showing off all of the merchandisable vehicles and gadgets you can purchase at your neighboring toy story as soon as your screening gets out… all issues that would be further exacerbated across that first four-film run), but the fact of the matter is that when the movie works, it works.  Keaton and Nicholson are both incredible actors giving iconic performances (even if the film doesn't always have the clearest idea of what they're supposed to actually be doing in any given scene).  Burton lends his version of Gotham its distinctly dark, idiosyncratic and gothic atmosphere.  And, yeah, while more than a little toyetic in design, man, are all of those gadgets that Bruce Wayne gets to play with the very definition of cool.
" width="752″>
Lake Placid (1999)
With the passing of film and TV icon Betty White shortly before we rang in the new year granting 2022 more than a little ominous atmosphere at the start, it's been a wonderful opportunity to revisit her incredible body of work.  Although there's plenty to choose from, my personal favorite of her roles will always been as the bad-mouthed granny from this late-nineties aquatic creature feature.  She gives a spirited turn that plays out a lot like Hollywood casting Spider-Man's Aunt May in Tom Cruise's Tropic Thunder (2008) role.  Stealing every last scene that she's in (which is saying something, because this movie also features an enormous, killer Crocodile, Oliver Platt at his Oliver Plattiest and a growling Brendan Gleeson as a salty small-town sheriff who resents every last person in the cast listing).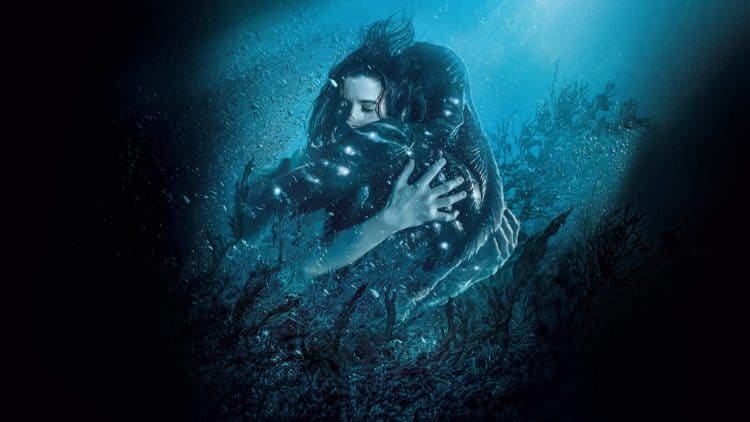 " width="750″>
The Shape of Water (2017)
Although Mexican auteur Guillermo del Toro's singular talents behind the camera would suggest that he should be a perennial Oscar favorite, his extreme penchant for dark, idiosyncratic "genre" pictures has forever kept the fan favorite director at arm's length with the Academy members who vote in the best picture year after year.  He finally broke through with the awards body in 2017 with The Shape of Water, a tonally inky riff on The Creature of the Black Lagoon which substitutes his preferred setting of Franco Era Spain for post-World War II America (with little lost in the cross-continental translation).  His most accessible film to date (mostly by virtue of spotlighting any mechs, kaiju, demons nor vampires), this thematically rich romance between two social outcasts in a deeply regressive society is an unlikely – yet undeniable – crowd pleaser that proves that the Oscars sometimes do go for the most interesting movie in the room.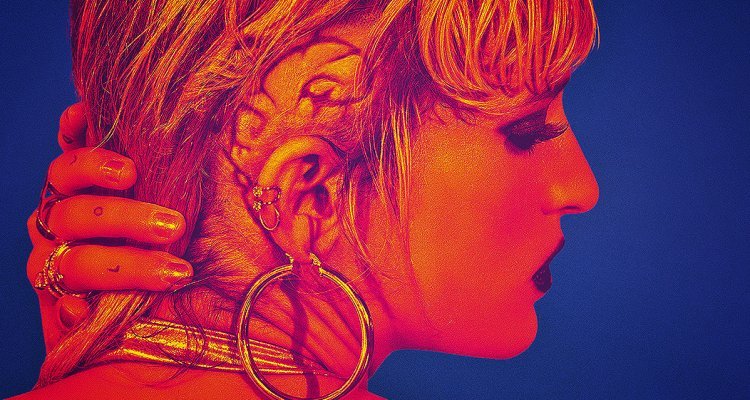 " width="750″>
Titane (2021)
The flip side of del Toro's fish-out-of-water tale is the latest bit of cinematic weirdness from New French Extremity director Julia Ducournau: only rather than being an unlikely, genre-coded crowd-pleaser that will win over your dear Aunt Margery, this'll win over the moldering old critics in your life who think that movies have been going downhill since the movies started letting computer do the special effects for them.  Complicated, challenging and deeply, deeply weird at every turn, Ducournau's film grapples headlong with themes of personal identity, found families, gender fluidity, sexual fetishization and the often invisible ways in which technology of all kinds have become intrinsically ingrained into every aspect of our daily lives.  Acting as something of a feminist answer to Tetsuo: The Iron Man (1989), it is one of the most uncomfortable, visually arresting movies from last year, which went on to unprecedented success on the festival circuit (including a standout Palme d'Or win).  Go into this one as blind as possible, because it really is unlike anything you're likely to have seen before.
About The Author
Brian Hadsell
An Illinois native and passionate cinephile, Brian uses his writing as an excuse to combine his love of art, sociology and his increasingly niche obsessions.