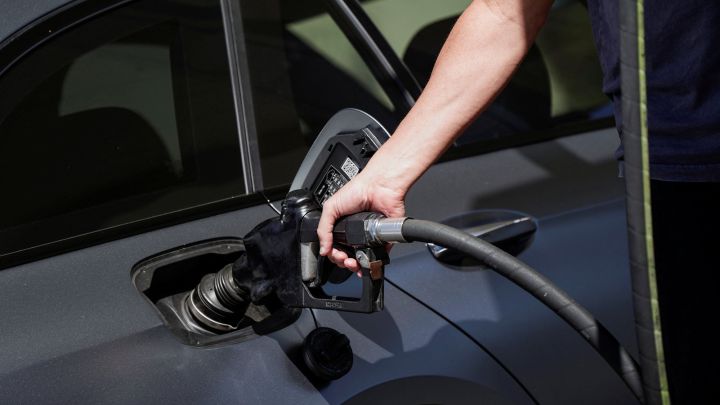 US personal finance, benefits and money news: live upates
Headlines
– Study disproves Manchin claim about Child Tax Credit
– Amid Ukraine-Russia war and soaring inflation, US gas prices reaching record highs.
– Consumer Price Index increased 0.8 percent in February, Bureau of Labor statistics says.
– Federal Reserve set to raise interest rates this week to tame inflation.
– US Congress this week passed $1.5tn government funding bill, including $13.6bn in assistance for Ukraine.
– Tax season 2022: most Americans have until 18 April to file their return.
Useful information
– How long does it take for taxes to be processed?
– Medicare:a brief history
– Does Social Security have a healthy future?

Americans consider fewer nights out as rising gasoline prices bite
U.S. consumers plan to cut spending on restaurant meals and movies if gasoline prices keep rising as Russia's invasion of Ukraine rattles the global economy, according to a Reuters/Ipsos poll completed this week.
Some 54% of U.S. adults expect to spend less on meals out if gasoline prices rise to between $6 and $7 per gallon, the poll found. Forty-nine  percent said they would trim spending on movies and other entertainment. Some 60% said they would not drive as far for leisure activities.
Automobile club AAA said the average price at the pump on Thursday was about $4.32 per gallon, up from $3.48 a month ago.
People pushed towards poverty in UK
The UK was bracing for its biggest squeeze on living standards in decades even before Russia invaded Ukraine. The impact of the war is now threatening to deepen a crisis for the poorest households and pull millions more into financial trouble.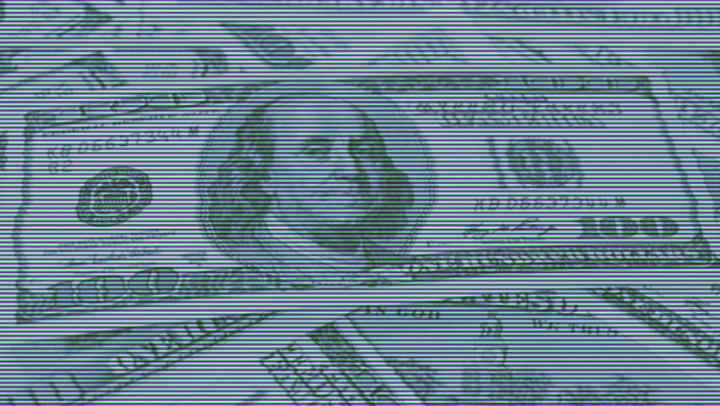 U.S. central bank is expected to start raising interest rates next Wednesday
The U.S. central bank is expected to start raising interest rates next Wednesday. Economists expect as many as seven rate hikes this year.
"The stability of the longer-term inflation expectations measure is a slightly more encouraging sign, providing further tentative evidence that underlying inflationary pressures are starting to level off," said Andrew Hunter, a senior economist at Capital Economics.
The government reported on Thursday that consumer prices recorded their largest annual increase in 40 years in February.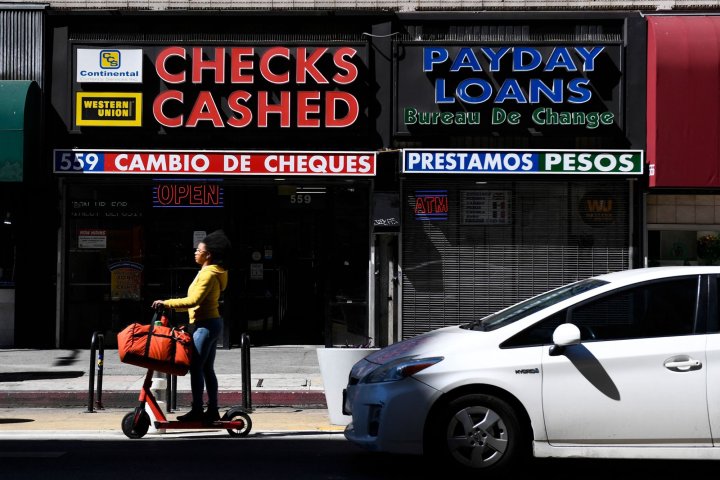 U.S. consumer sentiment fell more than expected in early March as gasoline prices surged to a record high in the aftermath of Russia's war against Ukraine, boosting one-year inflation expectations to the highest level since 1981.
The third straight monthly decline reported by the University of Michigan on Friday pushed consumer sentiment to its lowest level in nearly 11 years. It said 24% of respondents "spontaneously mentioned the Ukraine invasion in response to questions about the economic outlook."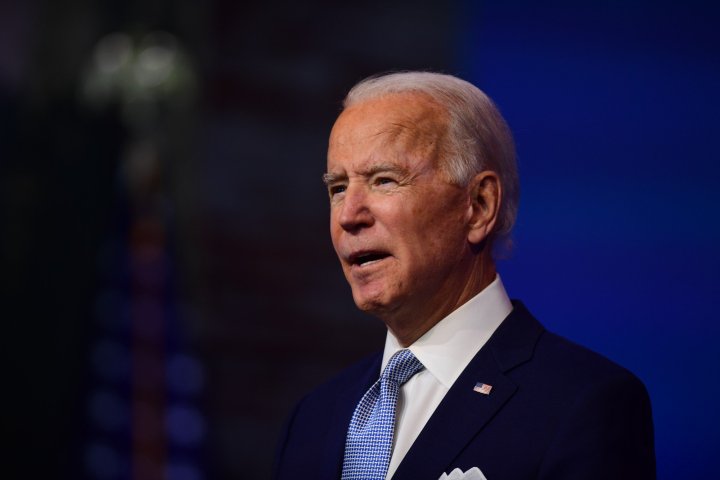 U.S. President Joe Biden on Saturday authorized $200 million in weapons and other assistance for Ukraine, the White House said, as Ukrainian officials said heavy shelling by Russian forces were endangering attempted evacuations.
The decision brings total U.S. security aid provided to Ukraine over the past year to $1.2 billion, a senior administration official said.
In a memorandum to Secretary of State Antony Blinken, Biden directed that up to $200 million allocated through the Foreign Assistance Act be designated for Ukraine's defense.
The funds can be used for weapons and other defense articles from the Defense Department's stock, as well as military education and training to help Ukraine.
Tax deadline is 18 April
The Internal Revenue Service reminds patrons that the filing deadline to submit 2021 tax returns or an extension to file and pay tax owed is Monday, 18 April, 2022, for most taxpayers.
American Rescue Plan: stimulus, credit and the rest…
One year on from the American Rescue Plan Act, Dave Kemper assesses its successes or otherwise.
Among his findings he states that the US is on track to return to pre-covid levels of employment before the end of 2022. This would make the recovery eight years faster than the recovery from the Great Recession, and 'that's because Congress provided fiscal relief, like ARPA, at the scale of the problem.'
Tax payments: don't be late
The clocks jumped forward an hour this morning – in most states, at least – but that's no excuse for not getting your taxes in order.
Fortunately, the IRS are keen to help, and offer you a Plan B, meaning you can avoid a penalty by filing and paying your tax by the due date, even if you can't pay what you owe.
Women's social security knowledge
As you likely know, International Women's Day was celebrated on 8 March – you didn't? Find out more – and the US social security website has five pieces of advice focused on our celebrated women.
1. Nothing keeps you from getting your own Social Security benefit
2. There is no marriage penalty or limit to benefits paid to a married couple
3. If you're due two benefits, you're generally paid the higher rate, not both
4. If you're divorced and were married at least 10 years, you may be eligible on your ex's Social Security record
5. When your spouse (or ex) dies, you may be due a widow's benefit

Could the Ukraine-Russia conflict lead to global food shortages?
Russia's illegal and unprovoked invasion of Ukraine is not only devastating the eastern European country but also affecting everyday people around the globe.
The price of wheat futures, for example, has increased 50% in the last two weeks and many food security experts are warning that the shortages are already being felt.
Child Tax Credit: new study disproves Manchin claims
According to this new research, controversial Democratic Senator Joe Manchin's objection to the expanded Child Tax Credit is unfounded.
The study finds that the tax credit, which was part of President Joe Biden's American Rescue Plan and brought millions above the poverty line, did not negatively impact on employment for parents.
Why are gas prices so high in US too, if country doesn't use much Russian oil?
In an article for CNN, the journalist Julianne Pepitone explains why gasoline prices are rocketing in the United States too, despite the country's low dependence on Russian oil.
"Oil is bought and shipped around the world through a global commodities market," Pepitone writes. "So in that sense it doesn't really matter who specifically is getting crunched by the loss of Russian oil, because lower supply affects those global prices no matter what.
"And as we know from Econ 101, when there's less supply of an item in demand, prices rise."
Need more time to file/pay your taxes?
If you are unable to file your taxes by the deadline – which, for most Americans, is 18 April this year – the IRS has produced this video explainer on the steps you need to take to seek an extension.
The video also explains that a filing extension is not the same as a payment extension. If you can't pay on time, you can apply for an installment-based payment plan, but that is a separate process.
US finance live news: welcome
Hello and welcome to our daily live blog on finance news, with a particular focus on the US, for Sunday 13 March.
We'll be bringing you the latest on how the Russian invasion of Ukraine is affecting global markets. We'll also keep you up to date on tax season 2022 in the US, and domestic financial aid schemes such as Social Security benefits.
.