4 hr 31 min ago
Here's why Lviv is so important to Ukraine's defense
At least one Russian missile hit a location in Lviv early Friday, according to the city's mayor.
Mayor Andriy Sadovyi said on Facebook he was unable to confirm the location of the strike but it was not the city's airport.
So far, the picturesque city in western Ukraine has largely been spared from the relentless bombardment of Russian forces.
Here's why Lviv is so important:
Location: At about 43 miles (70 kilometers) from the Polish border, Lviv is at NATO's doorstep — any attack here could have international repercussions.
Refugees: Lviv has become ground zero for displaced Ukrainians. It hosts more than 200,000 internally displaced people in a city of just over 700,000, according to the mayor. They've flooded into the city in search of relative safety, with many using it as a stopping point before making their way to the border.
Logistics: The larger region serves as a crucial weapons supply route to the Ukrainian military and a wider resistance effort that has foiled Moscow's plans for a blitz-like invasion.
Culture: Lviv's historic center is a UNESCO World Heritage Site and the National Museum houses the country's most complete collection of sacred medieval art and rare religious manuscripts.
Temporary base: The city has become the makeshift home for many media organizations and embassies, which were forced to relocate from Ukraine's capital, Kyiv.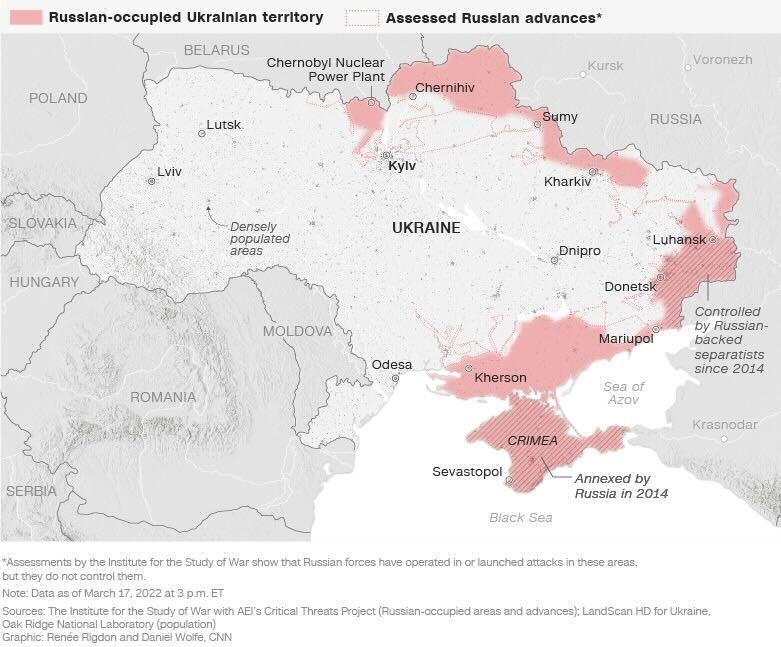 Last Sunday, Russia expanded its offensive to western Ukraine, firing missiles near Lviv and hitting a large military base close to the Polish border, reportedly killing dozens of people and drawing the war closer to the borders of a NATO country. The attack came the day after the Kremlin threatened to attack Western weapons shipments to Ukraine.
4 hr 29 min ago
Lviv mayor: A Russian missile hit an area close to the airport
From CNN's Mohammed Tawfeeq and Yulia Kesaieva in Lviv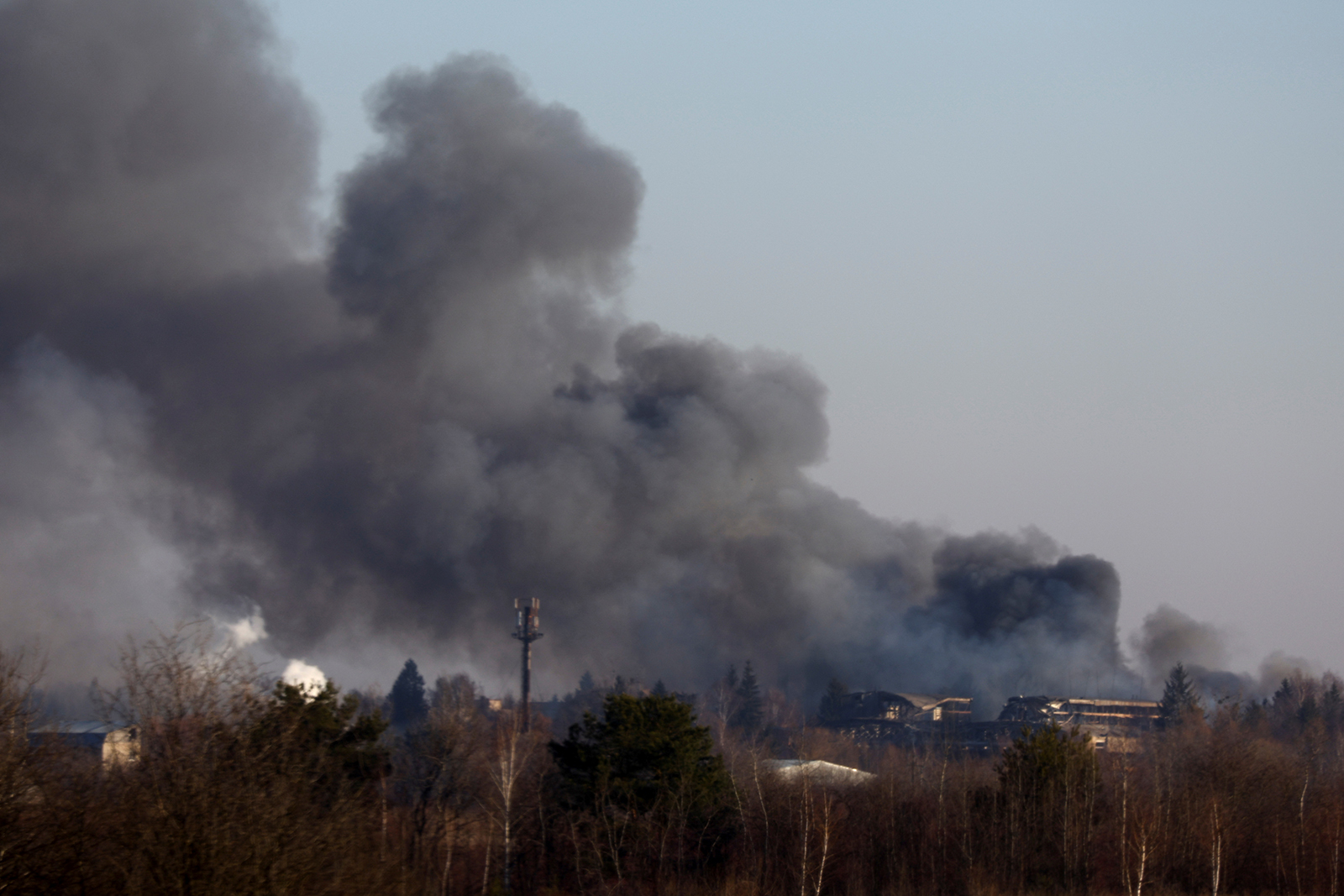 At least one Russian missile hit a location in Lviv early Friday morning, the mayor's office told CNN.
In a post on his Facebook page, Mayor Andriy Sadovyi said he was unable to confirm the location of the strike but said it was not the airport.
"Missiles hit the area near Lviv airport. I cannot say the location at this time, but it is definitely not an airport. The windows in the buildings of [a] motor transport company are damaged. The situation on the ground is being clarified and we will update later," Sadovyi said.
There was no word on any casualties.
The mayor also asked people not to share photos of the location that was attacked.
4 hr 43 min ago
Multiple explosions heard and smoke seen rising from the direction of Lviv airport
CNN's Mohammed Tawfeeq and Hala Gorani in Lviv, Ukraine
Multiple explosions were heard at about 6:30 a.m. local time and smoke was seen rising from the direction of the Danylo Halytskyi International airport to the west of Lviv, according to a CNN team in the Ukrainian city.
A number of videos posted on social media also seem to show smoke rising from the same location, but CNN has not verified this footage.
It is not yet known what caused the explosions, or their exact location.
Watch: New video from Lviv shows smoke rising in distance
5 hr 6 min ago
Smoke seen rising from direction of Lviv airport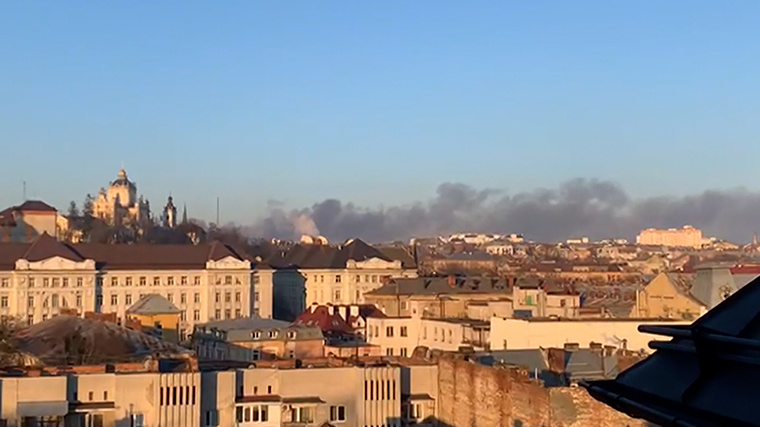 CNN's team in Lviv filmed footage of smoke rising from the direction of the city's airport after they heard explosions Friday morning. 
Multiple unverified social media videos appear to show smoke rising from the same location.
Some context: Lviv is located about 43 miles (70 kilometers) from the Polish border and has been relatively untouched by Russian attacks to date.
5 hr 33 min ago
Multiple explosions heard in Lviv
From CNN's Mohammed Tawfeeq in Lviv, Ukraine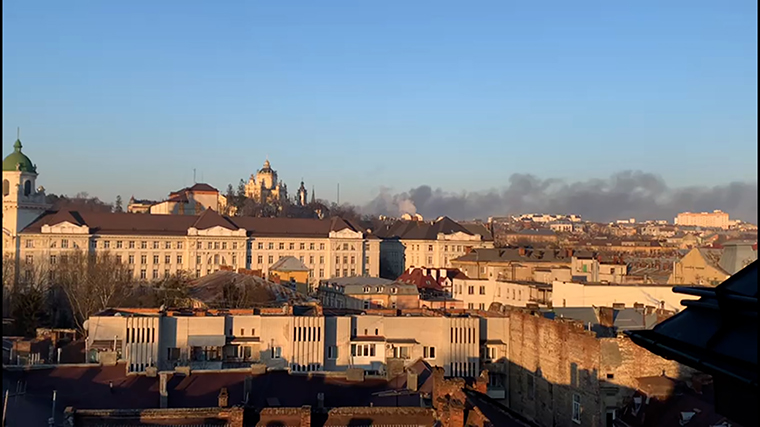 CNN's team in the city of Lviv, western Ukraine, heard multiple explosions minutes after sirens went off Friday morning.
6 hr 31 min ago
Biden and Xi will speak on Friday. Here's where China stands on the war
From CNN's Jessie Yeung and Simone McCarthy in Hong Kong
As Chinese President Xi Jinping prepares for a phone call with his US counterpart on Friday, the war in Ukraine looms large — with Beijing's position on Russia's invasion under increasing international scrutiny.
Russia-China friendship: Though not military allies, China and Russia have in recent years burnished their partnership in trade, technology and coordination of military exercises, while becoming increasingly vocal about what they view as Western interference into their domestic affairs — pushing back on US-led sanctions and often voting as a bloc in the United Nations.
The war began just weeks after Beijing declared a limitless partnership with Moscow. In February, Xi met with Russian President Vladimir Putin in Beijing — the Chinese leader's first in-person summit with another head of state in nearly two years.
The meeting saw the two leaders sign a 5,000-word joint statement that included an expression of their shared disapproval of NATO expansion — an issue that's been key to Putin's rationale for his assault on Ukraine.
Days before the invasion, Beijing continued to publicly dismiss US intelligence that a Russian attack on its neighbor was imminent. Views diverge on how much Xi may have known about Putin's true plans.
Precarious position: Since the war began, China has tried to project a neutral stance. It has not condemned Russian actions, and has refused to label the attack an invasion. Chinese diplomats have criticized NATO expansion and accused the United States of fueling the conflict. But they have also called for a diplomatic solution.
As the war drags on, experts believe Beijing's position is growing increasingly untenable — for two main reasons:
Economic threat: If China lends support to Russia, it could violate Western sanctions. Chinese enterprises involved could then be hit by secondary punitive measures — potentially signing their economic death on the global market.
Diplomatic threat: Beijing's stance could sink relations between China and major Western trading partners. Trade between the European Union and China topped $800 billion last year and US-China trade was over $750 billion, according to China's official data, while its trade with Russia was just under $150 billion. Even before the war, the US-China relationship was deteriorating over issues like trade, Taiwan, and Beijing's human rights record — and there were signs Europe was also hardening its outlook on China.
Potential consequences: Russia has asked China for military and economic support, according to conversations CNN had with two US officials — and the US has intelligence suggesting Beijing has expressed some openness to this request, a Western official and a US diplomat told CNN.
It is not yet clear whether China intends to provide Russia with that help, US officials familiar with the intelligence tell CNN — but according to the White House, Biden will lay out the potential ramifications of such an action during the call with Xi.
7 hr 3 min ago
It's 6 a.m. in Kyiv. Here's what you need to know
Relentless Russian strikes on Ukrainian cities including Chernihiv and Mariupol have caused widespread damage, according to officials, while Russia's advance on Kyiv appears to have stalled.
Here's the latest:
Theater bombing survivors: On Thursday, survivors began emerging from the rubble of a theater in the southern port of Mariupol following its bombing by Russian forces, according to the former head of the Donetsk region. The number of casualties is unknown. Ukraine's defense minister branded the Russian pilot who bombed the theater a "monster." Satellite images geolocated by CNN show the word "children" was written in large letters on two sides of the building, where civilians were sheltering.
Biden's talks with Xi: US President Joe Biden and Chinese leader Xi Jinping will discuss Russia's invasion of Ukraine Friday, according to a White House statement. Biden would "speak directly" to Xi about the potential consequences of providing Russia with military aid, the White House press secretary said. The call comes after recent assertions from US officials that Russia has asked China for military support in Ukraine. Beijing and Moscow have both denied the claims.
Russia's army is struggling, UK MoD says: Russia continues to face logistical problems in its "faltering invasion of Ukraine," Britain's Ministry of Defence said Thursday. In its intelligence update, the ministry said Russian forces were being prevented from resupplying "forward troops with even basic essentials such as food and fuel," due to their inability to control Ukrainian airspace and challenges on the ground.
US citizen killed: The American killed in Chernihiv on Thursday has been identified as James Whitney Hill of Minnesota. He was among several people killed when Russian artillery opened fire on civilians in the city, according to city officials. In his last Facebook post, Hill described the intensifying bombing around where he lived in Ukraine and said, "No way out."
Appeal to Germany: Ukrainian President Volodymyr Zelensky addressed German lawmakers on Thursday, drawing parallels between the Berlin Wall during the Cold War and Ukraine's current position outside of the EU and NATO. He also explicitly referenced the post-Holocaust motto: "never again." Zelensky said: "Every year politicians say never again. Now I see that these words are worthless." Germany's leader said NATO will not risk an escalation in Ukraine by intervening with military force.
Arnold Schwarzenegger's message: The former California governor made an impassioned appeal to the Russian people in a video posted on social media, asking them to resist the Kremlin's disinformation. "I urge the Russian people and the Russian soldiers in Ukraine to understand the propaganda and the disinformation that you are being told. I ask you to help me spread the truth," he said.
7 hr 28 min ago
US citizen killed in Ukraine described increasing hardships for civilians in Chernihiv
From CNN's Steve Almasy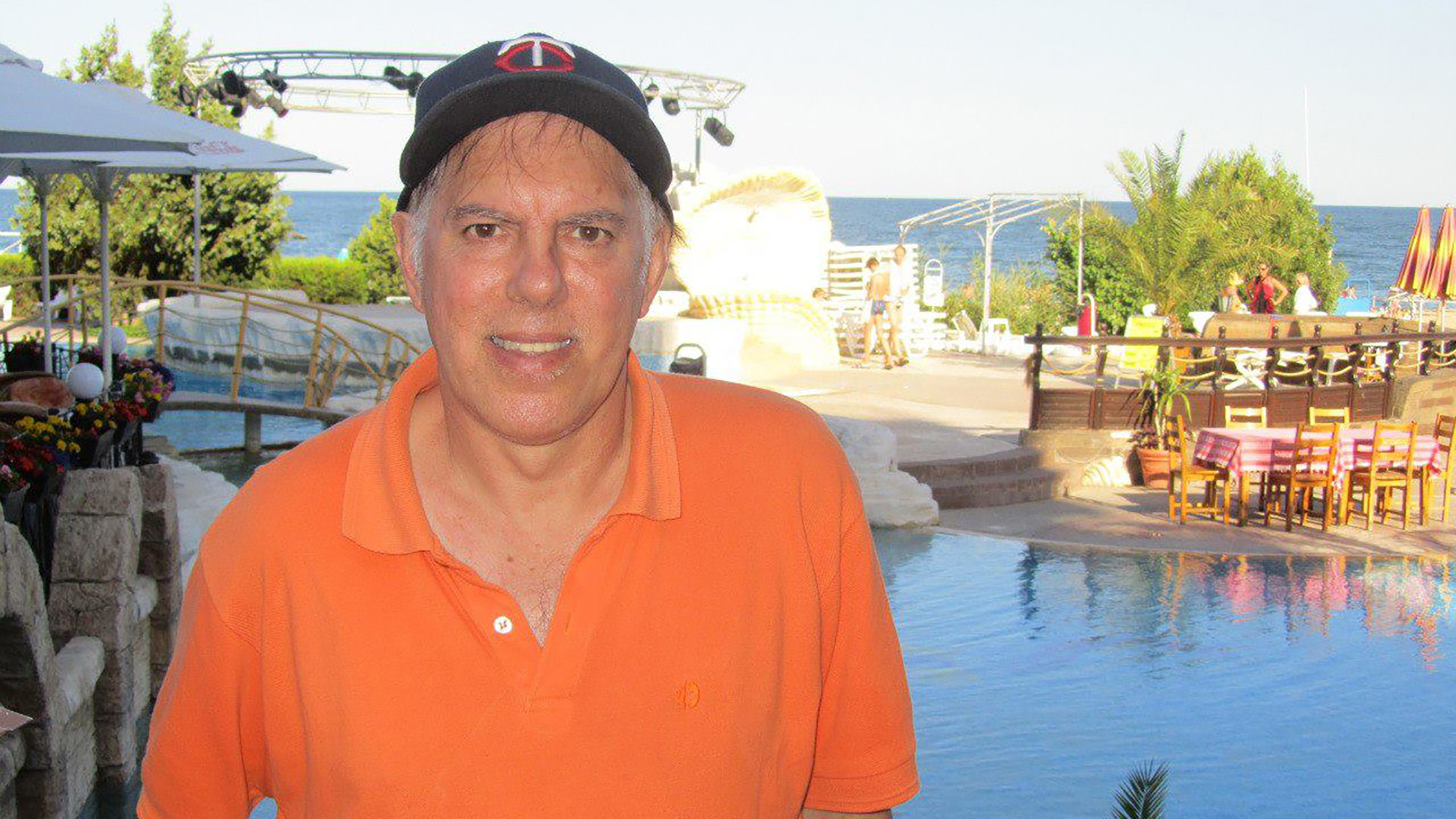 Months before Russian troops attacked Ukraine, American Jimmy Hill went there to be with his Ukranian partner, Ira, who has multiple sclerosis. When war broke out, Hill stayed, despite the deteriorating conditions in the northern Ukrainian city of Chernihiv.
"He was not going to leave Ira's side in her condition," Hill's sister Katya told CNN. "Jim was in Ukraine this time because he had gotten medicine from the United States and had found a doctor in Chernihiv that would treat her."
Hill was among dozens of civilians killed by the Russian onslaught Thursday in Chernihiv.
Ukrainian police said he died during artillery fire. His sister told CNN the family didn't get specifics about his death from the US Embassy.
Chernihiv, to the northeast of Kyiv and close to the Russian border, has seen some of the most intense shelling from Russian forces since the war began more than three weeks ago.
Hill often traveled to Ukraine yearly to visit his partner, according to his longtime friend Karin Moseley. They had been together for around 13 years, she told CNN.
His Facebook posts throughout March chronicled the worsening situation in Chernihiv, detailing air raid sirens, daily explosions and an "orange sky over the city" amid fires. His final entry read: "Bombing has intensified noway (sic) out."
Read more: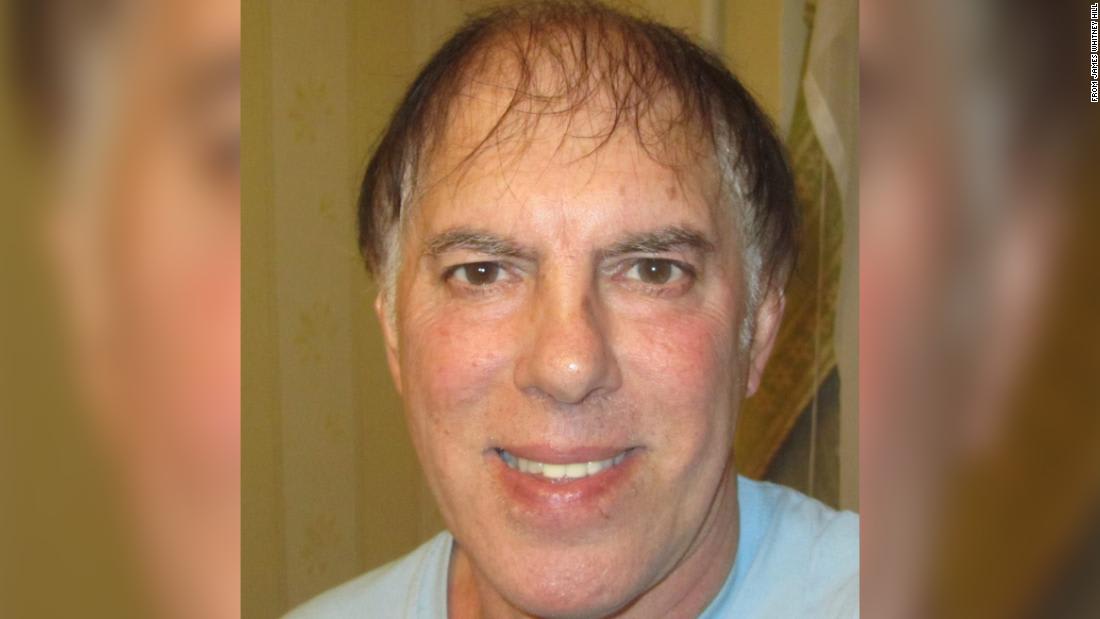 7 hr 46 min ago
Arnold Schwarzenegger's message to Russians: "Help me spread the truth"
From CNN's Travis Caldwell
Former California Gov. Arnold Schwarzenegger made an impassioned appeal to the Russian people in a video posted on social media, asking them to resist their country's disinformation as the devastating invasion of Ukraine continues.
Schwarzenegger said he was "sending this message through various different channels" for Russian citizens and soldiers, and hoped his message about the atrocities committed by its government and military would break through. The video posted on Twitter has more than 16 million views.
"Ukraine did not start this war. Neither did nationalists or Nazis," he said. "Those in power in the Kremlin started this war."
Russian President Vladimir Putin and government officials have made false accusations toward Ukraine as their motivations for the invasion, baselessly saying the country must "deNazify."
"There are things that are going on in the world that are being kept from you, terrible things that you should know about," Schwarzenegger said.
"I know the Russian people are not aware such things are happening, so I urge the Russian people and the Russian soldiers in Ukraine to understand the propaganda and the disinformation that you are being told. I ask you to help me spread the truth."
He heavily criticized the Russian government for the invasion, saying they "lied not only to its citizens but to its soldiers" for the reasons behind the war.
Read more: