Salpointe junior wants to bottle Tucson family's horchata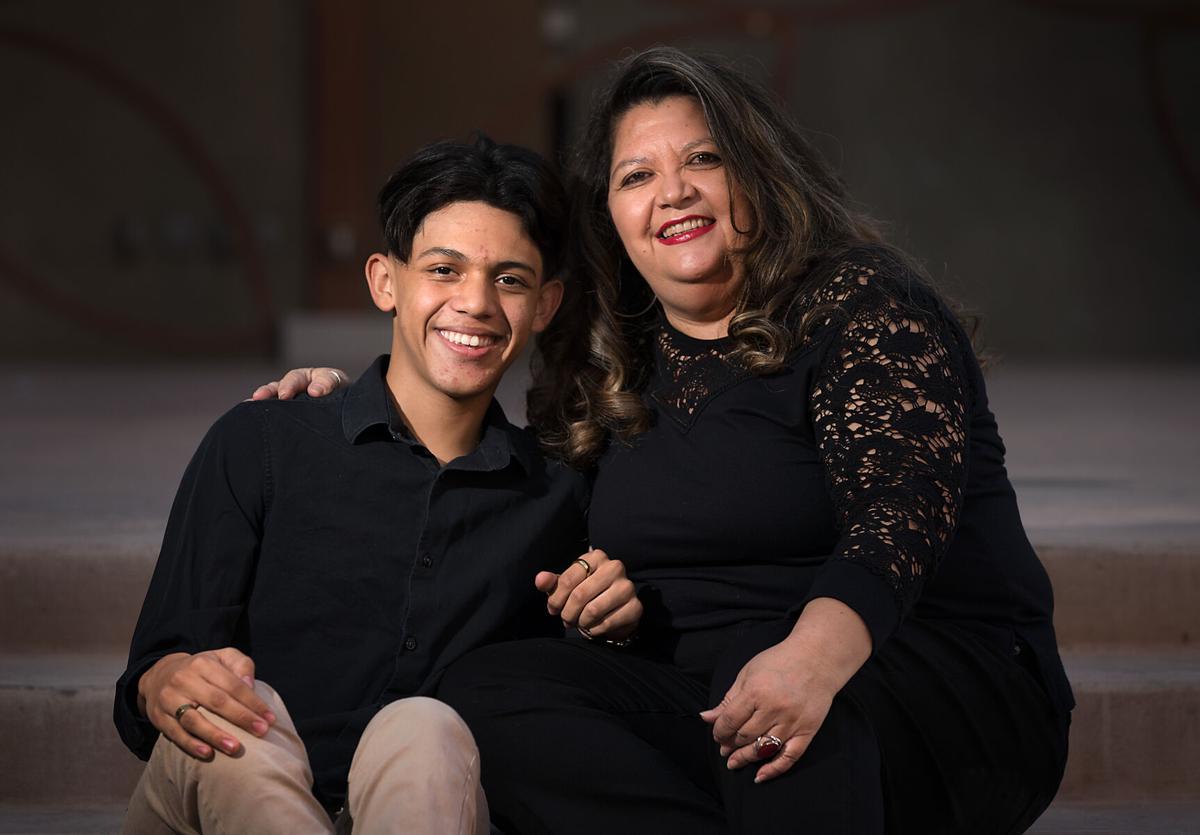 Mikey Barrios has one goal: to go to Stanford after he graduates from Salpointe Catholic High School next year.
He's doing all the right things for his college application, from launching Salpointe's Key Club and serving as its president to running for Student Council. He's vice president this year as a junior and is aiming for the top job next year.
He performs in the school drama productions and works a weekend job all while maintaining a near 4.0 GPA.
And in his free time?
Yeah, he's starting a family business — or at least making strides in that direction.
He wants to produce, bottle and sell his great-great-great grandmother's horchata, a cinnamon-kissed milk and rice drink that his grandmother Christina Barrios made throughout his life.
"He would be the one that would ask my mom to make it for his birthday parties. He just loves horchata," said his mom, Briana.
Last month he got a boost toward that goal when his Canela Company — the name he's given his horchata project — won the judge's award from the inaugural StartUp Tucson Recipes for Success Food Accelerator program.
Barrios was one of 15 participants in the 11-week program this fall aimed at helping entrepreneurs and agricultural producers develop new food products or grow their existing food businesses.
Barrios has always been a fan of grandmother Christina's horchata, made from a recipe handed down over three generations of Barrios. It was sweet, but not overly, and smooth, unlike some of the thicker, creamier horchata you can get from some Tucson restaurants and the make-at-home powders sold in stores.
When Barrios, who had taken an entrepreneurial innovation class in sixth grade, told his mom and grandmother he was planning to pitch the horchata idea for the StartUp Tucson program, neither was really surprised.
Barrios said he wants to bottle it and start small, selling it at local farmers markets before getting it into grocery stores.
"From there I want to go bigger, as far outside Tucson as possible," he said not long after winning the judge's award — one of two awards with nominal cash prizes given at the end of the program — for his product.
Christina Barrios had to attend the program classes with her grandson because he was too young, although Mikey did all of the talking, she said.
"I stayed in the background. It was on him," she said. "I made the product but he presented it. He sold it. He did it all."
Mikey Barrios said he plans to take Canela Company beyond the StartUp Tucson program.
"I think with the work I've put in and the amount of support that has been shown and the reaction I got and winning the prize and the connections I have been able to make, it is leaning toward something we are definitely going to try our hardest to pursue," he said.
Contact reporter Cathalena E. Burch at [email protected]. On Twitter @Starburch
Get the latest local business news delivered FREE to your inbox weekly.