1 hr 27 min ago
US Vice President Harris will travel to Poland and Romania next week
From CNN's Nikki Carvajal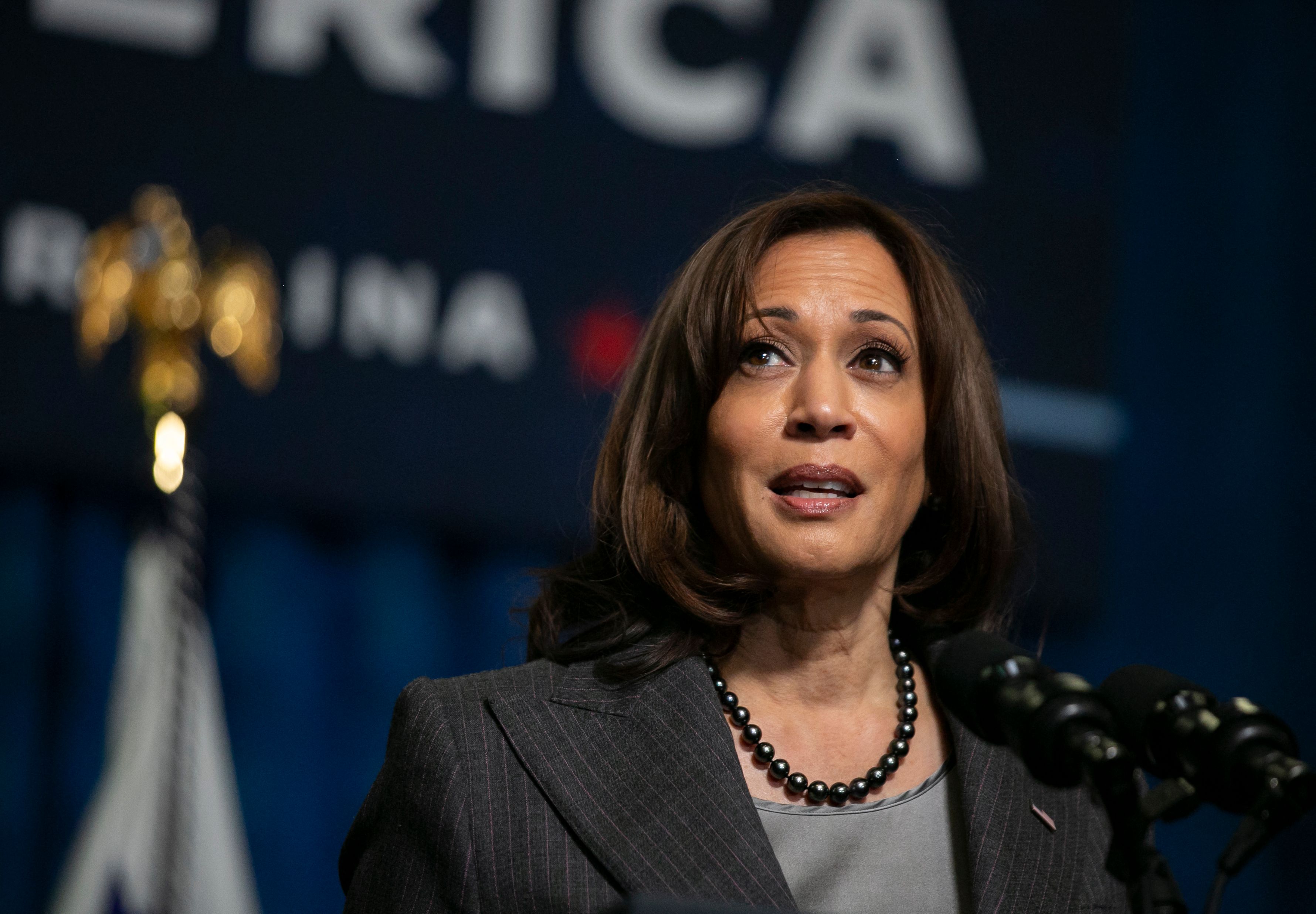 US Vice President Kamala Harris will travel to Warsaw, Poland, and Bucharest, Romania, on March 9-11, her office announced Friday.
"Her visit will demonstrate the strength and unity of the NATO Alliance and U.S. support for NATO's eastern flank allies in the face of Russian aggression," a statement from her deputy press secretary said. "It will also highlight our collective efforts to support the people of Ukraine."
CNN reported earlier today, that Harris was expected to travel to Poland next week, a White House official told CNN, as the Biden administration continues to show support for Ukraine and its eastern NATO allies while Russia's invasion of Ukraine enters a dangerous new phase.
The visit will take place on the heels of Harris' latest international travel to the Munich Security Conference, where she met with US allies and partners including Ukraine's President Volodymyr Zelensky. 
Harris also spoke over the phone with several Eastern European leaders on Tuesday, including Poland's and Romania's prime ministers.
1 hr 52 min ago
Volunteer hackers and IT specialists have entered the information war in defense of Ukraine, official says
From CNN's Sean Lyngaas
Thousands of volunteer hackers and IT specialists around the world are helping defend Ukraine, and some are doing so by targeting Russian organizations with cyberattacks, a senior Ukrainian government cybersecurity official asserted on Friday.
Russian media outlets that are "constantly lying to their citizens," and financial and transportation organizations supporting the war effort, are among the potential targets for digital attacks from the so-called Ukrainian "IT army," according to Victor Zhora, an official at the Ukrainian cybersecurity agency charged with protecting government networks.
The "IT army" is a loose band of Ukrainian citizens and foreigners that are not part of the Ukrainian government — but Kyiv is encouraging them. It's an example of how the Ukrainian government is pulling out all the stops to try to slow Russia's military assault, and illustrates how cyberattacks have played a supporting role in the war.
The goal of the "IT army" of Ukraine is to "do everything possible … to make [the] aggressor feel uncomfortable with their actions in cyberspace and in Ukrainian land," Zhora told journalists in a video conference Friday.
Hacktivists of various stripes — from Belarusians opposed to the war, to self-described Russian vigilante hackers — have entered the information war and claimed to have carried out hacks on their opponents. 
The website of Russian state media outlet TASS was hacked Monday and briefly displayed a message referencing Russian casualties in the war in Ukraine and denouncing Russian President Vladimir Putin. Though it wasn't clear who example was responsible for the hack, the logo of the hacking collective Anonymous appeared on the TASS website.
More background: In calling for volunteer hackers last Saturday, Ukraine Minister of Digital Transformation Mykhailo Fedorov tweeted a link to a list of potential targets that included major Russian energy and financial firms.
Zhora asserted that any hacking conducted by the "IT army" was defensive in nature, and that the Ukrainian government does not take responsibility for cyberattacks the volunteers carry out on Russian organizations.
Ukrainian cybersecurity officials continue their work protecting government networks despite the Russian bombardment of key Ukrainian cities, Zhora said.
"We are not afraid" of any escalation in cyberspace from Russia, Zhora said. 
"We are much more afraid of missiles targeting Ukrainian schools, hospitals, and residential districts," he continued.
9 min ago
France's Macron calls for emergency UN Security Council meeting on nuclear safety in Ukraine
From CNN's Martin Goillandeau in London
French President Emmanuel Macron said on Friday he was "extremely concerned" about the "risks to nuclear safety, security and the implementation of international safeguards that result from the Russian invasion of Ukraine," in a statement sent by the Elysee Palace.
Macron added that France, along with its international partners, has called for an emergency UN Security Council meeting on the issue.
"The President of the Republic strongly condemns any attack on the integrity of Ukrainian civilian nuclear facilities caused by Russian forces in the course of their military aggression against Ukraine. It is imperative to guarantee their security and safety," the Elysee statement read.
The French president called on Russia to "immediately cease its illegal and dangerous military actions in order to allow full control by the Ukrainian authorities over all nuclear facilities within the internationally recognized borders of Ukraine."
"Russia must also allow free, regular and unhindered access of personnel to the facilities to ensure their continued safe operation of the facilities," the Elysee statement added.
The French Presidency added that Macron had a phone call with the Director General of the International Atomic Energy Agency (IAEA). Macron "praised and supported" the agency's "efforts in favor of the safety and security of nuclear facilities in Ukraine, in close contact with the Ukrainian authorities."
According to the statement, France will propose in the coming hours "with its main partners, on the basis of IAEA technical criteria, concrete measures to ensure the safety and security of Ukraine's five main nuclear sites."
"Russia and Ukraine must reach an agreement on this basis and together ensure the implementation of the fundamental principles for the preservation of nuclear safety and security of nuclear facilities in the current context," the Elysee statement concluded.
2 hr 18 min ago
There's a standoff between Ukrainian and Russian forces around southern city of Mykolaiv, official says 
From CNN's Tim Lister in Kyiv and Hira Humayun
Vitaliy Kim, head of the regional administration in the southern Ukrainian city of Mykolaiv, says there is a standoff between Ukrainian and Russian troops around the city.
"We don't shoot anymore. They do not shoot," he said on his Telegram account.
Kim said the Russians had left the military airfield but were still "right near the city."
"In general, not a fun situation — they seem to be here, but it seems like they are not in the city, sometimes they shoot, protect themselves," he said.
"I can't call it a victory, because the enemy was not knocked out, not burned, they retreated," he continued.
Earlier on Friday: Kim said Russian forces had been driven out of the city.
"We kicked them out a bit, but the fighting goes on," he said, "But they are on the outskirts now. We kicked them out of the city."
1 hr 50 min ago
The White House is assessing the impact of cutting off US consumption of Russian oil
From CNN's Nikki Carvajal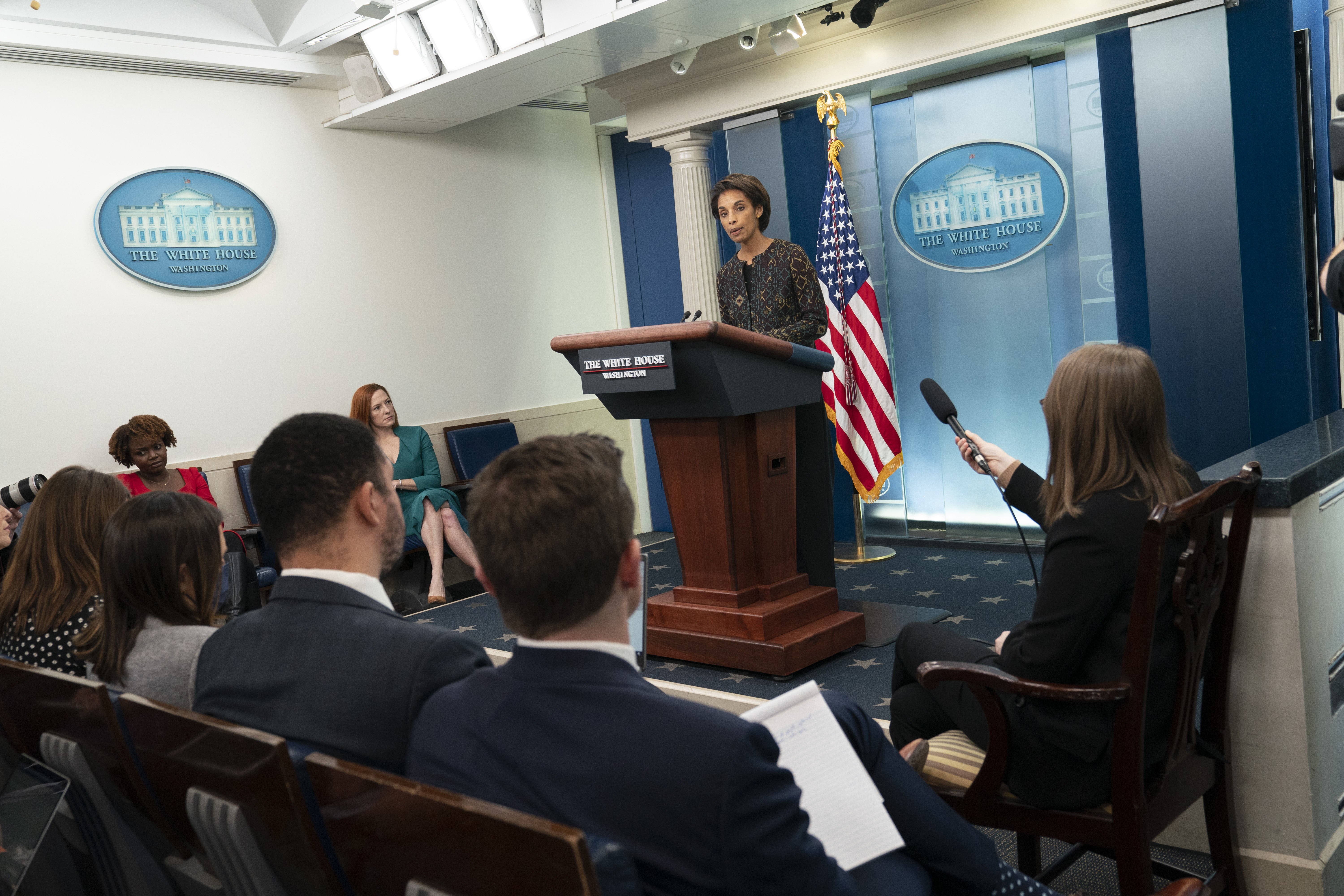 The White House is assessing the impact of cutting off imports of Russian oil, Council of Economic Advisors Chair Cecilia Rouse told reporters at a Friday news briefing. 
"We are looking at options that we can take right now, if we were to cut the U.S. consumption of Russian energy – but what's really most important is that we maintain a steady supply of global energy," she said.
While Rouse said the US doesn't import a lot of Russian oil, she added that "energy is the global market and we do not want to disrupt that market."
2 hr 51 min ago
US secretary of state: No "strategic interest" in reducing global energy supply with Russian sanctions
From CNN's Jeremy Herb
US Secretary of State Antony Blinken pushed back against calls to sanction Russian energy directly, arguing it wasn't in the "strategic interest" of the West because it would raise gas prices domestically as well as increase Russian profits through rising energy prices.
Recently, there have been bipartisan calls on Capitol Hill for US President Joe Biden to sanction Russian gas and ban importing Russian energy to the US.
While Blinken said nothing is "off the table," he argued that the sanctions the US and Europe have put into place intend to have the maximum impact on Russia and President Vladimir Putin while minimizing harm to the US and its allies. The goal, Blinken said at a news conference following meetings in Brussels Friday, was to degrade Russia's status as a global energy supplier over time.
"There's no strategic interest in reducing the global supply of energy. The immediate effect would be to raise prices at the pump for Americans and also to pad Russian profits with rising prices," Blinken said. "So we've been carving out payments for energy, trade, and transport from the sanctions that we've been implementing."
The top US diplomat pointed to sanctions that were already implemented, including shutting down the Nord Stream 2 pipeline from Russia to Germany and denying technologies to Russia for energy exploration through export controls.
As war rages, Blinken was asked how long the sanctions would take to change Russia's behavior. The secretary of state declined to put a timeframe on it.
"What's happened in record time, as we've seen, are sanctions and other measures that a few weeks ago, people would have said we're never going to happen," Blinken said, adding that when the US began raising the prospect of devastating sanctions in November, "I know some people thought that that was more rhetoric than reality."
"I think we've demonstrated already how strong that reality is," he said. "We're looking every day at measures to increase the extraordinary pressure we're already exerting."
3 hr 1 min ago
US secretary of state says establishment of no-fly zone in Ukraine could lead to "full-fledged war in Europe"
From CNN's Jamie Crawford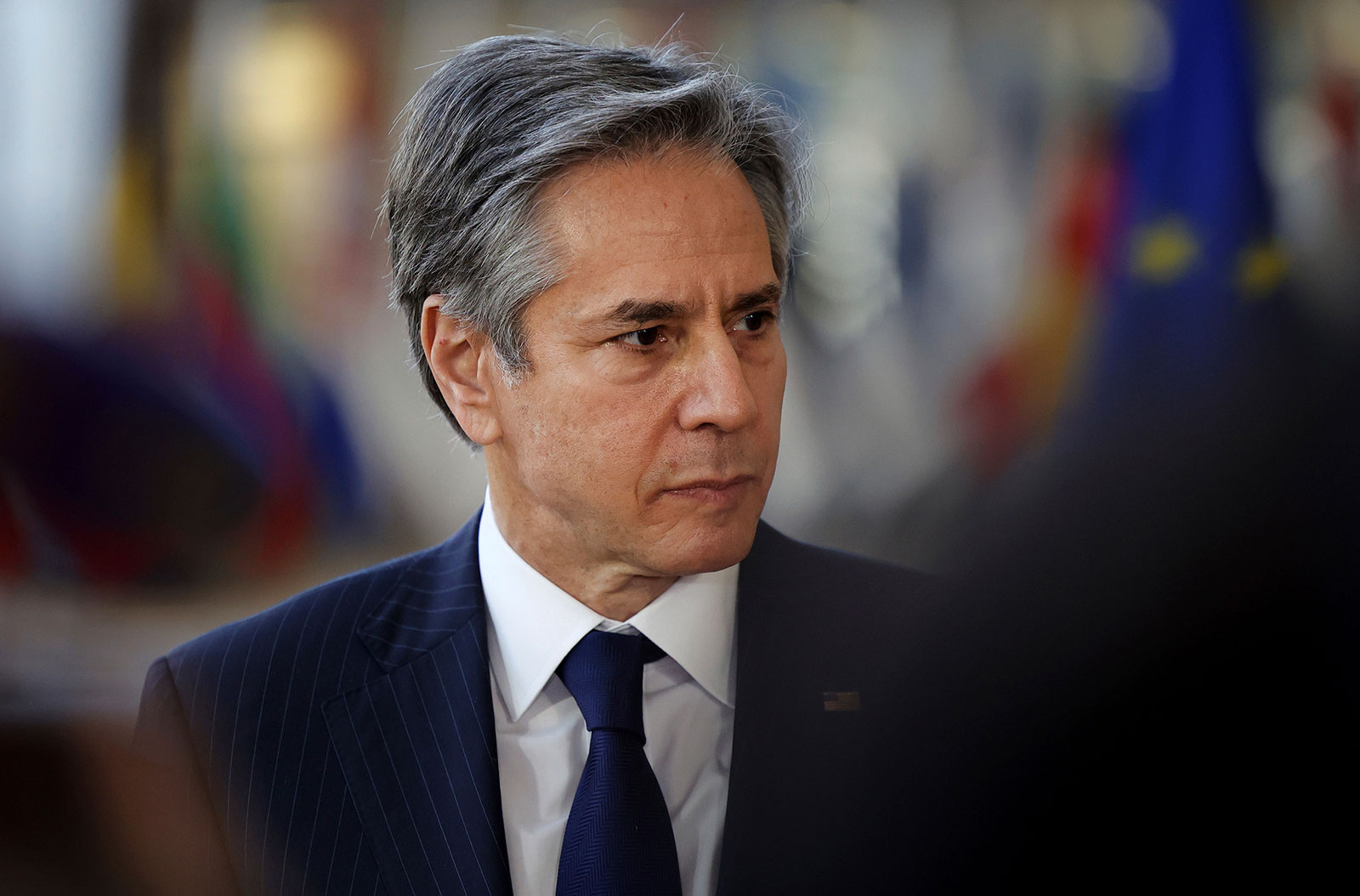 US Secretary of State Antony Blinken said the establishment of a no-fly zone in Ukraine by the United States and its NATO allies could lead to a "full-fledged war in Europe." He said Washington would continue to work with its allies to provide Ukrainians with the means to defend themselves from Russian aggression.
"The only way to actually implement something like a no-fly zone is to send NATO planes into Ukrainian airspace and to shoot down Russian planes, and that could lead to a full-fledged war in Europe. President Biden has been clear that we are not going to get into a war with Russia," Blinken said during a news conference Friday in Brussels, where he is meeting with European allies following Russia's invasion of Ukraine.
"But we are going to tremendous lengths with allies and partners to provide Ukrainians with the means to, to effectively defend themselves, and of course, we're seeing every single day their extraordinary heroism, as well as very, very real results in what they're doing to achieve that," he said.
"We are looking every day at what technologies, what capacities we can effectively deliver to, to Ukraine to defend itself, and that's an ongoing conversation, literally happening on a daily basis both with Ukraine and government officials, as well as among allies and partners. And so, the main focus is on making sure that anything we provide can be used, used effectively and in a timely way," Blinken said.
More background: Ukrainian President Volodymyr Zelensky has been calling for NATO and Western allies to enforce a no-fly zone over Ukraine amid Russia's ongoing invasion and aerial bombardment of its cities.
European Council President Charles Michel said on Thursday that enforcing a no-fly zone over Ukraine is a NATO decision, but that it would be "one step too far" with a "real risk of escalation and a real risk of a possible third international war." 
NATO's chief said Friday that a no-fly zone over Ukraine is not an option being considered by the alliance.
"We've agreed that we should not have NATO planes operating over Ukrainian airspace or NATO troops on Ukrainian territory," Secretary General Jens Stoltenberg said at a news conference in Brussels. 
3 hr 34 min ago
"No leakage" of radioactive material from Russian attack on nuclear power plant, Pentagon says
From CNN's Ellie Kaufman
There has been "no leakage of radioactive material" from the Zaporizhzhia nuclear power plant that was attacked by Russian forces, Pentagon spokesperson John Kirby said during an on-camera briefing at the Pentagon on Friday.
The Pentagon cannot speak to "what operational status" the power plant is in now or if Russians have control of the plant, Kirby said.
The Department of Defense is helping the Department of Energy in the US response to the incident, Kirby said.
"Because we have experience running nuclear power plants in the Department of Defense, we're a part of that effort providing some advice and counsel to the Department of Energy," Kirby said.
Kirby called the attack "exceedingly dangerous."
"Attacking a nuclear power plant is exceedingly dangerous and could have visited a lot more damage and destruction to the people of Ukraine and perhaps even to neighboring countries had this gone a different way," he said.
3 hr 15 min ago
Pentagon: Actions of Ukrainians have "stalled" large Russian military convoy headed toward Kyiv
From CNN's Ellie Kaufman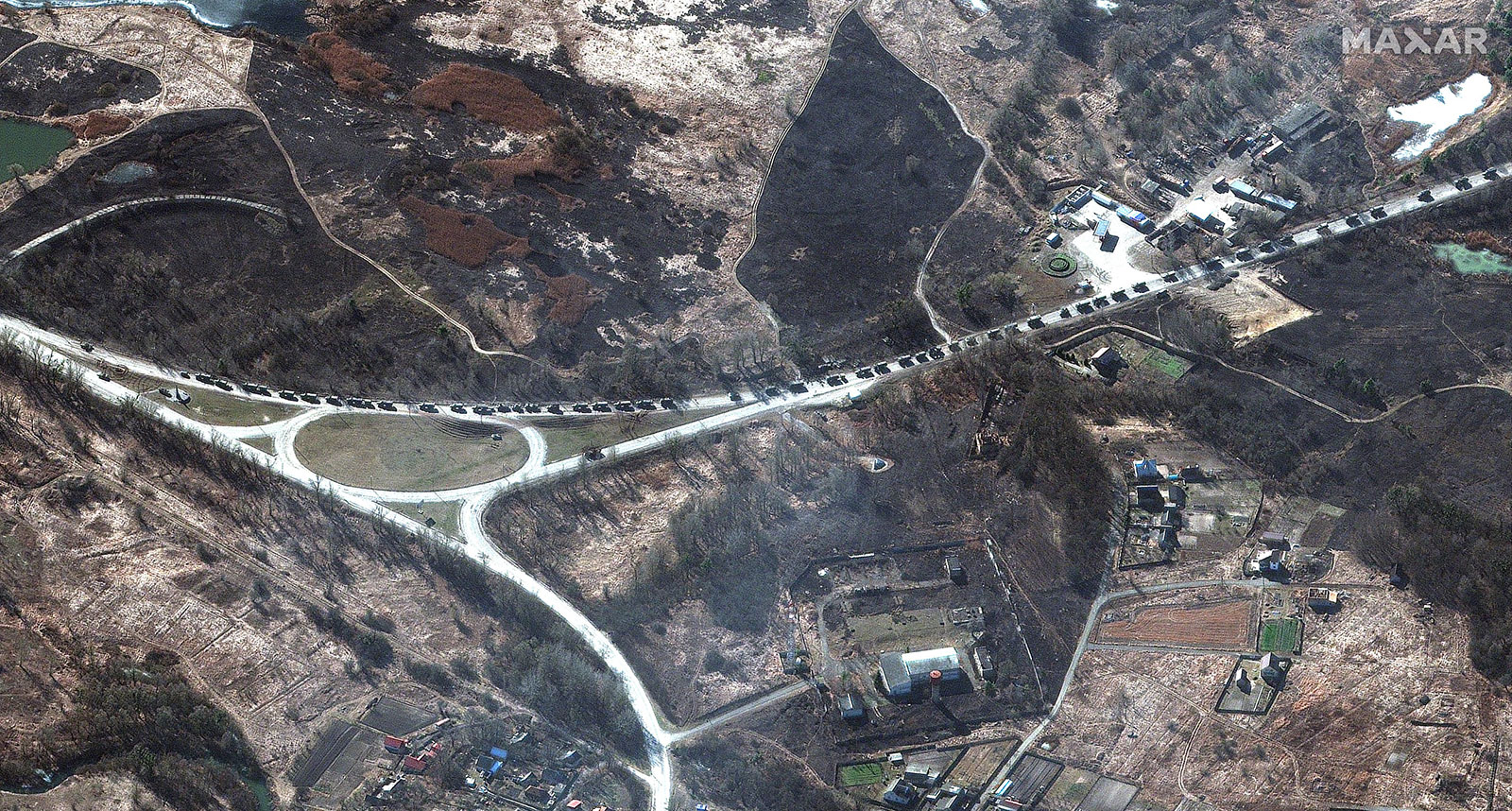 Actions by Ukrainians have "stalled" the large Russian military convoy headed in the direction of Kyiv, Pentagon spokesperson John Kirby said during an on-camera briefing at the Pentagon on Friday.
"We do have reports that a bridge was blown up that we believe was in the path there. We also have indications that the Ukrainians have struck the convoy elsewhere and on vehicles," Kirby said.
"We do believe that the actions of the Ukrainians have stalled that convoy, certainly slowed it down, stopped it in some places," he added.
The US also believes Russian forces' own challenges with sustainment, logistics and fuel have slowed the movement of the convey, Kirby said.